Member Login
Use your Thuum.org account to sign in. Don't have one yet? Sign up!
Sikaav
Welcome to Sikaav, a crossword game for the dragon language of The Elder Scrolls V: Skyrim!
Sikaav uses the dragon language's runic alphabet for play. Combine runes to score points against your opponents as you make an ever-growing crossword puzzle!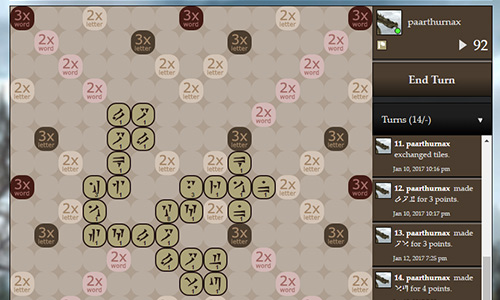 Play online for free in matches of 1-4 players.
439 games are being played right now.
or